About Us
Shenrice is an organically grown rice production and distribution company with our rice farm domiciled in Shendam, Plateau state.
We produce high quality and highly nutritious rice grain in view of our objective to promote healthy living and average longevity.
We are aware that, all over the world, rice is a mainstay on the dinning table of many families. With this much consumption of rice, the quality of rice available in the market greatly affects humanity. After all, you are what you eat right! Consequently, Shen rice seeks to promote healthy living by producing highly nutritious rice. Our mantra is healthy rice, healthy life!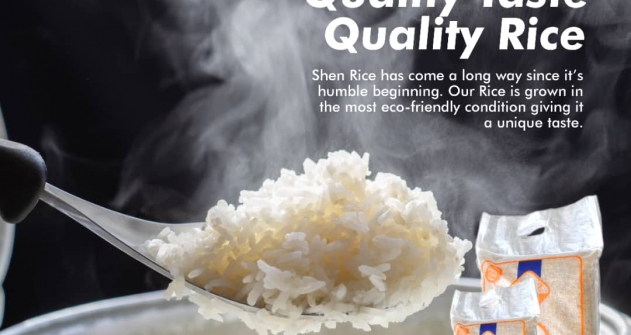 Why ShenRice
We Produce For Every Household
Testimonials
Customer Reviews about Our Rice
I am a lover of rice and eat rice almost everyday of my life so imagine my joy when I heard from a colleague of a brand of rice with less starch and perfect for all ages. ShenRice is perfect
As one who is quite picky with meals and didn't particularly enjoy rice for the starchy content, I was pretty excited when I stumbled upon ShenRice at a friend's dinner and then I knew that I had found 'the rice'
I decided to try ShenRIce and I marveled about how locally manufactured rice could have such fine texture and length and still taste so good. Needless to say I haven't been able to try another rive since
12, Ebitu Ukiwe, Jabi, Abuja